Practice Shape Identification with Ship Shape Game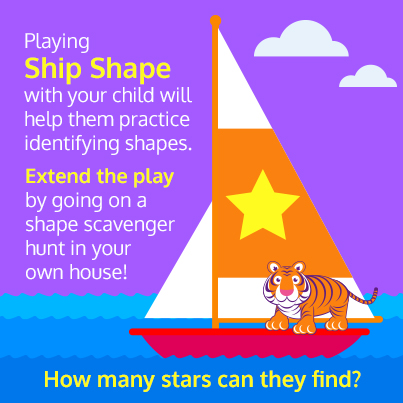 Playing Ship Shape with your child will help them practice identifying shapes. Extend the play by going on a shape scavenger hunt in your own house!
How many stars can they find? Squares? Circles? Chances are, they'll find them in the strangest of places! It's a fun game of I Spy and shape learning all rolled into one activity.